Al Gag Lures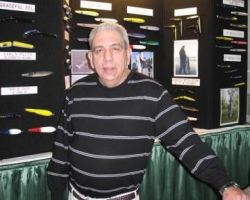 Al "Gag" Gagliarducci is known throughout the East Coast as the inventor of the now famous Whip-It Eels. Al has a long history in the fishing industry. He has been building and designing custom lures since 1978.
His passion for making better lures stems from his love of fishing and the knowledge that there is always a little room for improvement. Drawing from his many years of experience out on the water, Al knew he could design a better product that would not only meet his needs, but the needs of avid fishermen and women throughout the county.
Today, Al has a full line of custom lures and you can find Al speaking a fishing shows up and down the East Coast.
Gag's most famous lure is called the 'Whip-It Eel.' This special lure has a custom molded head, life like eyes and, a shape that adds a natural swimming action that fish love.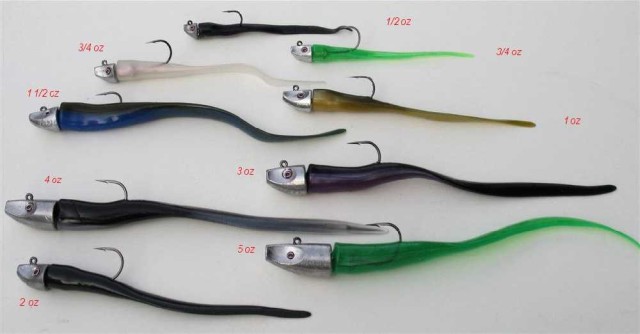 The 'Whip-It Eels' come in a wide variety of sizes and weights. As you can see, they come in many colors as well.
'Whip-It Eel' Tail colors
Pink Back / Clear Belly with Silver Flakes
Yellow Black / Pearl Belly
Solid Black
Flow Green
Olive Blue
NEW - Olive Cream
Black Back / Silver Belly
Pearl White with Pink Highlights
Black / Purple
The most important feature of his lures is that they work! Just look at a look at them in action
Below you can see Al demonstrate how to rig the 'Whip-It Eel.'
To find out more about Al's lures, visit the Al Gag Website