Blaine Mengel of Backwoods Angler TV

Wants to see you at the Springfield Sportsmen's Show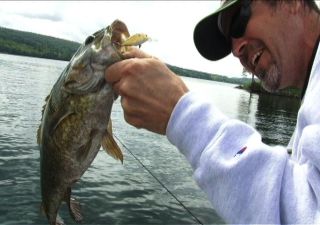 Blaine Mengel Jr. is host of Backwoods Angler TV, a freshwater fishing program airing on NBC Sports Outdoors. The show premiered in July 2011 as the only freshwater fishing show on the NBC Sports Network focusing on the New England region.
With a mix of lake, stream and river angling, Backwoods Angler TV covers everything from walleye and trout to both large and smallmouth bass. River jet boat shows are a fan favorite!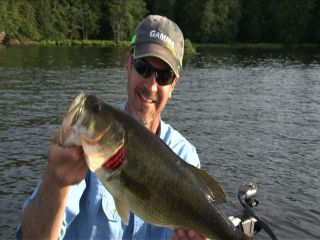 Blaine Mengel has owned Backwoods Angler Guide Service for 13 years, and the TV show has aired regionally in PA and NJ for 3 years. Combining that with freelance outdoor writing and conducting seminars on river bronzeback fishing, Blaine and Backwoods Angler TV have become the authority for freshwater fishing in the NE/Mid-Atlantic region.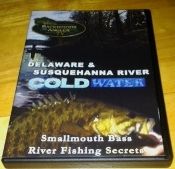 As a fishing expert, Blaine Mengel is regularly asked to reveal his secrets to catching great fish. Recently Blaine and his associate guide, Chris Gorsuch decided to do just that.
Together they developed a fishing DVD to unlock the secrets they have learned while catching river bronzebacks from the Delaware and Susquehanna Rivers and you can get a copy of the DVD from the Backwoods Angler TV site.
Blaine's success on the water has led him to acquire a strong network of fishing and sporting goods sponsors. With their support, Backwoods Angler TV will be starting their second season in March of this year. It is going to be TV worth watching!
Be sure to check out all of Blaine Mengel's fine sponsors.
Backwoods Angler TV will also air on Time Warmer's Texas Channel this season. Visit Backwoods Angler TV for more information, and follow Blaine and the show on Facebook and Twitter!