Burnie Haney

Bass Pro Burnie Haney will be on the Bass Blast Stage. Come meet this fishing expert and learn his secrets to landing large mouth beauties like these.
Burnie hails from Calcium, NY and is a member of the NY Outdoor Writers Association. Burnie is also a B.A.S.S. Life Member. He can be found regularly out on the water fishing for record Bass and he has the titles to prove it.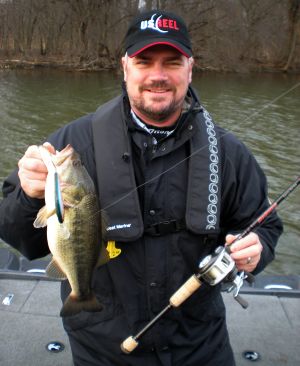 Regional Tournament Angler
American Bass Anglers (ABA) National Championship Qualifier
B.A.S.S. Federation Eastern Divisional Qualifier
13 tournament wins
35 Top five finishes

National Freshwater Fishing Hall of Fame
Three time Line Class record holder
Chinook salmon
Steelhead
Common CARP

International Game Fish Association (IGFA)
NY State Line Class record holder for Walleye

Because of his amazing success in tournaments, Burnie has the backing of many great sponsors including:
Come see Burnie Haney on the Bass Blast Stage in the Young Building.
To find out more about Burnie before the show, visit his site: http://www.burniehaney.com