Captain Jerry

Dandy Eyes Charters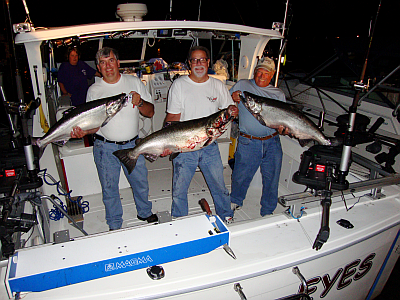 Captain Jerry is the owner of Dandy Eyes Charters. This fishing charter business operating out of Williamson, New York, offers both half and full day adventures out on the cool waters of Lake Ontario. If you love catching big salmon and beautiful brown trout, then Dandy Eyes has everything you'll need for your next big trip.

Captain Jerry has fished Lake Ontario since he was 10 years old. In his youth, he started out on his father's boat the "Sea-Ducer." After many years of fishing he decided to make a career out of his passion. In 2005 he received his Captain's license began living that dream.
With decades of experience fishing Lake Ontario, Captain Jerry has mastered its waters and with this knowledge he provides memorable fishing adventures for his many clients.
If you would like to learn more about Dandy Eyes Charters, visit Captain Jerry's website: http://www.dandyeyes.com