Mike and Jen Wagner are the owners of Dusty W German Shorthaired Pointers. They guide, train, and breed GSP's. Although they own GSP's, they train all breeds of gun dogs in a stress free environment with a lot of positive reinforcement making it fun for the dog.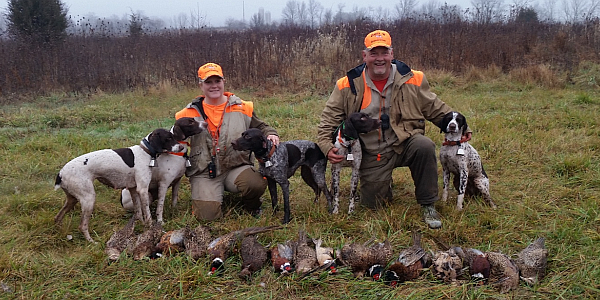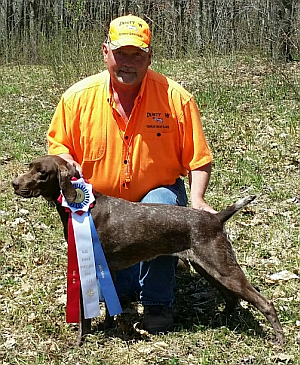 Their belief is that your dog should be in the house part of the family as well as a hunting partner, all dogs in for training stay with them in the house as one of their own. They've trained all levels of dogs, from gun shy dogs, older dogs who have never hunted, to dogs who have achieved their AKC hunt tests of all levels.
Mike and Jen have been on Pennsylvania Outdoor Life multiple times. Here you can see them in a follow up segment where they are taking out a dog that was featured on the show when it was just a puppy. As you can see this pup turned into an excellent pointer.