Fishing Pros know that New York offers some of the best fishing in the world, but a new organization out of St. Lawrence County, New York would like to lure even more anglers to their waters.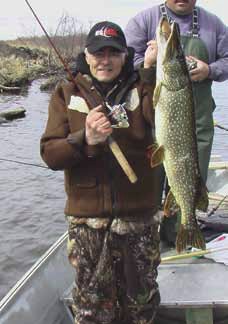 FISHCAP is that organization and it was established to promote the St. Lawrence River Valley. It's an angler's paradise where almost every species of freshwater fish can be found.
One stop to the FISHCAP site and you will have all of the information needed to plan your next fishing trip. In addition to the trip guides, you will also find fishing guides and details on upcoming fishing tournaments.
If you have never fished the waters of St. Lawrence County, New York, be sure to visit the FISHCAP website and check out what you have been missing. Their big catch photo gallery is filled with trophy size fish that have all been caught in the local area. One look at the photos and you'll be hooked.
The FISHCAP program was established by St. Lawrence County Chamber of Commerce, Executive Director Pat McKeown and Town of Massena Supervisor Joseph D. Gray. It is coordinated by noted angler and PBS star Don Meissner.
To find out more about FISHCAP and take advantage of all of their great services, head over to the FISHCAP site today: http://www.fishcap.net