Francis Carpenter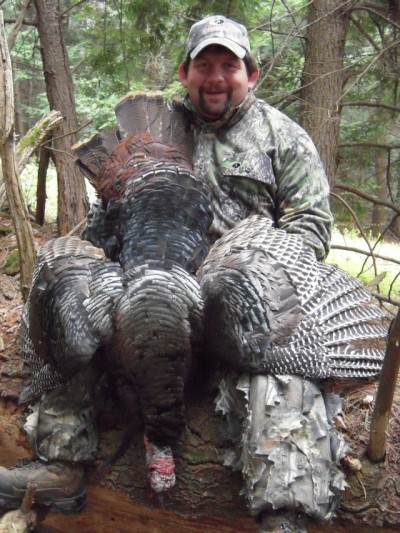 Francis Carpenter belongs to the prestigious Mountain Hollow Game Calls and Mossy Oak Pro Staff. Francis has had the opportunity to hunt the wild turkey in all but one of the New England states as well as many other states throughout the U.S.
During his seminar at the Springfield Sportsmen's Show, Francis demonstrated the correct ways to use calls such as Box Calls, Friction Calls, Mouth Calls and Locater Calls while pursuing this elusive game.
With all the knowledge Francis has about hunting wild turkey, his seminar was packed full of information and tactics that could help you bag that big gobbler.
Francis Carpenter's seminar was titled, "Turkey Hunting Tactics."
In addition to his Turkey Hunting Seminar, there were many other great hunting seminars at the Springfield Sportsmen's Show.