Special Guest: Eric Hannett


You have seen him on the popular show North Woods Law and now you can meet him in person. Thanks to the New Hampshire Fish and Game Department, Conservation Officer Eric Hannett will be down at the show. Eric is a 14-year veteran of Fish and Game Law Enforcement. Before that, he worked as a police officer in Plymouth.
Stop by the Fish and Game booth during the show and get a photo with CO Eric Hannett.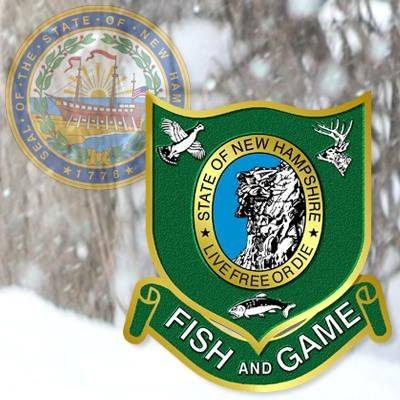 New Hampshire Fish & Game
http://www.wildlife.state.nh.us
https://www.facebook.com/nhfishandgame
While you are at the NH Fish and Game booth, be sure to buy your 2018 New Hampshire fishing and hunting licenses and get expert advice on where to fish and hunt in New Hampshire.

The New Hampshire Fish and Game Department (NHF&G) is a department within the government of New Hampshire in the United States. The Fish and Game Department manages New Hampshire's fish, game, and aquatic plant resources.
The Department was created in 1865 to both propagate and conserve the state's fish and game. Fish and Game Commission members from each of the 10 counties are appointed by the Governor, plus one for the coastal area. In 2006 the non-profit corporation Wildlife Heritage Foundation of New Hampshire (the Foundation) was formed due to falling revenues from the Fish & Game Department's licenses for hunting and fishing. They work with and support the Fish and Game Department on projects and events which otherwise could not be funded.
As the guardian of the state's fish, wildlife and marine resources, the New Hampshire Fish and Game Department works in partnership with the public to:
Conserve, manage and protect these resources and their habitats
Inform and educate the public about these resources
Provide the public with opportunities to use and appreciate these resources.
Find out more about the New Hampshire Fish and Game Department down at the show
or visit them on the web at: http://www.wildlife.state.nh.us/
To keep up with the latest from everyone at North Woods Law visit
https://www.facebook.com/NorthWoodsLawAP