While we're working on the upcoming show, feel free to check out our content from last year's show.

LAST YEAR'S SHOW INFO
_________________________________________________________________

All of the information below is from the 2016 Springfield Sportsmen's Show
_________________________________________________________________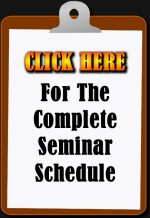 Last year we opened up the Stroh Building and filled it with fun events for the whole family. It was called, "The Great Outdoor Entertainment Hall!" This new feature of the show was a big success and we are happy to say, we are setting it up again!
You can expect more great seminars, special speakers, and special events taking place in Entertainment Hall. So much to see and do, keep your weekend open, because you'll want to spend more than just one day at this year's Springfield Sportsmen's Show!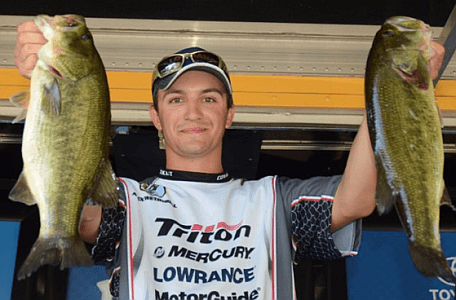 Local fishing pro Alex Wetherell of Middletown, Connecticut will be on the all new Cabela's Sportsmen's Stage.
Come meet this B.A.S.S. Pro and listen in as he talks about the techniques he uses to catch trophy winning fish!
If you love fishing, the Cabela's Sportsmen's Stage should be one of your first stops when you enter the show.
The Sportsmen's Stage will feature hunting experts as well, so be sure to head over to the stage early to find out what time your favorite speaker hits the stage.

Professional dog trainer, Mike Wagner of Dusty W. German Shorthaired Pointers will be doing hunting dog demonstrations on the Cabela's Sportsmen's Stage. Mike's belief is that all dogs should be trained in a stress free environment with lots of positive reinforcement. By making the training process fun for the dog, Mike draws the full potential out of each one. Stop by the Cabela's Sportsmen's Stage and see Mike Wagner's impressive "Pointing Dog" Demos.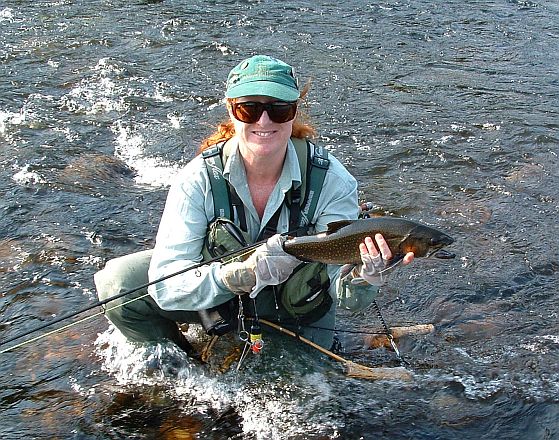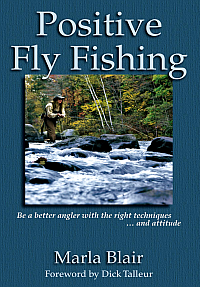 Come meet one of the top female freshwater fisherman, Marla Blair. This well known instructor is the author of "Positive Fly Fishing" published by Lyons Press. Marla is the owner and operator of Marla Blair's Fly Fishing Guide Service & Instruction. She teaches everyone the joy of catching fish on a fly rod.
Be sure to catch Marla's talk on gearing up for fly fishing on the Cabela's Stage!
Bill Decoteau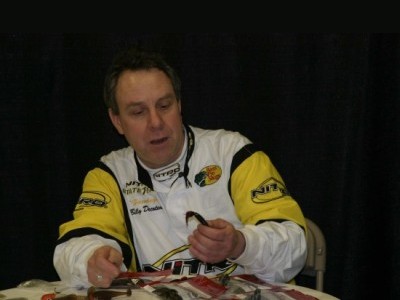 Bill Decoteau will be doing a Bass Roundtable with Alex Wetherell, Chris Flint and Joe Kowalski Jr. at the Cabela's Stage. In addition, you will find Bill teaching seminars throughout the show.
We are happy to have Bill with us again. Everyone enjoys Bill's fishing presentations and we look forward to seeing what topics he'll be covering this year.
Bill Decoteau is an Outdoor Writer for:

Northwoods Sporting Journal
The Bass University
Fishing Flea Market
ODU Magazine
Bass Roundtable
Alex Wetherell, Bill Decoteau, Chris Flint and Joe Kowalski Jr. will be doing a Bass Roundtable. Come and meet the Bass Pros and learn the secrets they use to catch trophy winning fish.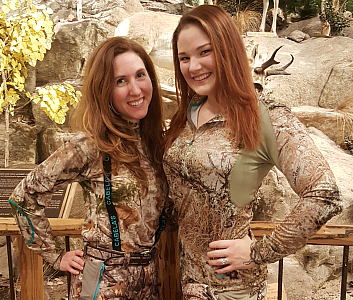 Come and see the lovely ladies from All American Productions in a special outdoor gear fashion show.
You'll have three chances to catch the fashion show. One on Friday at 6pm, one on Saturday at 3pm and the last one takes place on Sunday at 1pm.
The women of All American Productions will showcase a wide selection of stylish clothing for the outdoor enthusiast.
MA Fish & Game Round Table

Commissioner George Peterson, Director Jack Buckley and Jim Legasy of Angler Education
This special round table presented by the Mass Fish and Game. The program will be opened up by Commissioner George Peterson who will talk about his four departments. George oversees the Office of Fishing and Boating Access, Division of Ecological Restoration, Fish and Wildlife and Division of Marine Fisheries. Commissioner Peterson, a longtime state representative from the Worcester area, was named commissioner of the Department of Fish and Game.
Peterson, 64, a Grafton Republican, served in the State House for 20 years. He was a strong supporter of gun rights in the House. He has worked as a commercial fisherman and as the owner of a wholesale and retail seafood business. As an avid outdoorsman, George brings a wealth of knowledge and experience as well as a unique understanding of the issues most important to sportsmen.
Next on the panel is Jack Buckley. He is the new Director of the Massachusetts Division of Fisheries and Wildlife. Jack has been with MassWildlife since 1988 as Deputy Director of Administration. He has been directly involved with the development of fisheries and wildlife management and policy initiatives at MassWildlife. He has provided general management and research guidance to the Natural Heritage and Endangered Species Program; represented the Division's interest to the legislature and has worked with various constituent groups to implement agency initiatives.
The third member of the panel is Jim Lagasy. He is a familiar face at the Springfield Sportsmen's Show helping fishermen, young and old, with all aspects fishing and all species of fish. Jim Lagacy has been MassWildlife's Angler Education Coordinator for better than 20 years now. In that time Jim and the program instructors have taught thousands of people to fish. "I still get tremendous satisfaction watching someone catch thier first fish". He believes deeply in MassWildlife Mission and knows that thru outdoor recreation opportunities people learn to care about our natural world. Jim enjoys his time afield as well dabbling in both deer hunting and fly fishing.
This is a special year for the Fish and Wildlife Department as it is the 150th anniversary of MassWildlife. MassWildlife controls and manages about 208,000 acres of wildlife lands. This year, they will be having a birthday party on June 4th at the Field Headquarters at 1 Rabbit Hill Road, Westboro. Find more info at http://www.mass.gov/eea/agencies/dfg/dfw
In addition to the round table, Mass Fish and Wildlife will be selling fishing/hunting licenses and answering your fish, wildlife, and outdoor recreation questions.


New in the Great Entertainment Hall, located in the Stroh Building with be the 'Tipi Village' created by Wildland Adventures of Maine. Enter the authentic Native American style tipi and be amazed by its structure and beauty.
This is an actual ''working tipi' that houses campers for a real adventurer with Wildland Adventures in the wilds of northern Maine!
Meet the guides or just enjoy their great campsite.

You will not be able to miss the Big Buck Club's incredible display. Bigger than ever before and right there as you enter the door. More of what you wanted! This Interactive and kid friendly exhibition of hunting success is sure to amaze.
Hey Kids, Enter the Casting Competition. It's FUN and FREE!


Mass Bass will run the Kids Casting Competition. This fun event takes place in the Stroh Building. It is one of the many events that make up the Great Outdoor Entertainment Hall. There is no cost to participate and there will be prizes awarded, so be sure to enter! You will learn a lot about fishing and have fun doing it. Never been fishing? That's OK, the guys from Mass Bass will show you how it's done.

There will be plenty of action at the Retrieving Pool
Geoffrey English will be on hand to teach and entertain you with his amazing dogs. Watch him as he puts his dogs through rigorous commands and teachs you how you can work with your own dog!
These fascinating LIVE hunting dog demos will be going on all weekend at the show. Come see professional dog trainer, Geoffrey English as he demonstrates the techniques he utilizes to get the most out of his hunting dogs.


It's time to fish!
Lots of fun awaits the whole family over at the Trout Pond. Located in the Great Outdoor Entertainment Hall, this well stocked pond is the perfect spot to catch your first fish!
To let more kids experience the joy of fishing, we have created a special coupon. As you enter the show, one coupon will be given to each child. Turn it in at the Trout Pond and enjoy some free fishing on us.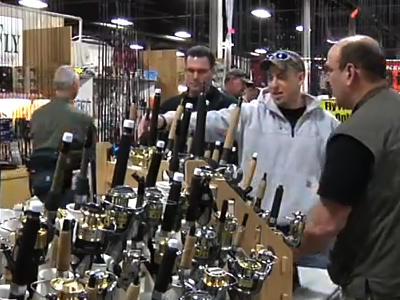 These are a few of the many things you will be able to see and do when you enter the all new Great Outdoor Entertainment Hall.
Hopefully this preview will give you a good idea of what you can expect to find in the Stroh Building this year. Once you have finished seeing the sights in the Hall, head on over to the Better Living Center!
By now, you probably have worked up an appetite. That's ok, just hit the Food Court and get ready for round two of the Sportsmen's Show... The Shopping!
The Better Living Center will showcase a wide selection of vendors for both hunting and fishing enthusiasts.