Randy Flannery

Master outdoorsman Randy Flannery of Wilderness Escape Outfitters will be at the Springfield Sportsmen's Show. He is an exceptional guide and puts on a very educational hunting seminar.
Randy has written for many outdoor publications. You may have seen articles in Field & Stream and Northwoods Sporting Journal.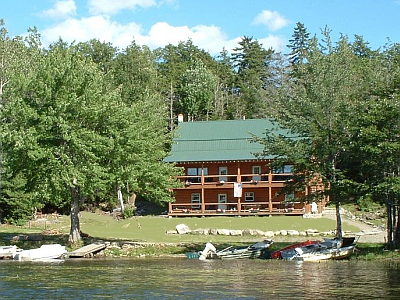 Randy and his family run Wilderness Escape Outfitters in Danforth, Maine. Their retreat is the perfect base camp for any outdoor adventure whether it be hunting, fishing, or just the perfect getaway.
They provide four seasons of hunting and fishing adventures, wilderness canoe and kayak trips, winter time snowmobiling fun, and relaxing family vacations at their lake front cabins.
To find out more about the things you can do at Randy's place, be sure to visit Wilderness Escape Outfitters