Dan Shultz and Virg Shook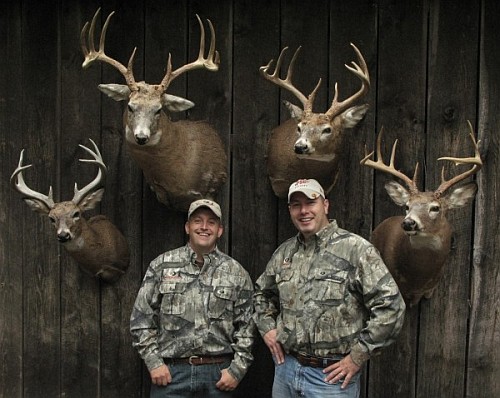 Mossy Oak Pro Staffers Dan Shultz and Virg Shook grew up together hunting and fishing the farmlands of Dutchess County, New York. As they grew, so did their love of the woods, and the animals it holds. Whitetail deer are their favorite game animal, consuming their lives most of the year, but they do not discriminate and can be found chasing critters with their bows year round. Having hunted together for 21 years, they have a firm grasp on what it takes to be successful while bowhunting the unique, and sometime challenging Northeast.

When not in the woods they are most likely on the archery range as both are also avid tournament shooters, representing PSE Archery on the IBO Circuit, as well as local 3D and "spot" tournaments.

They bring a unique approach to hunting seminars as a team, which can often become comical as they feed off of each other. Look for an entertaining, yet educational program, with audience participation encouraged!