Skip Storch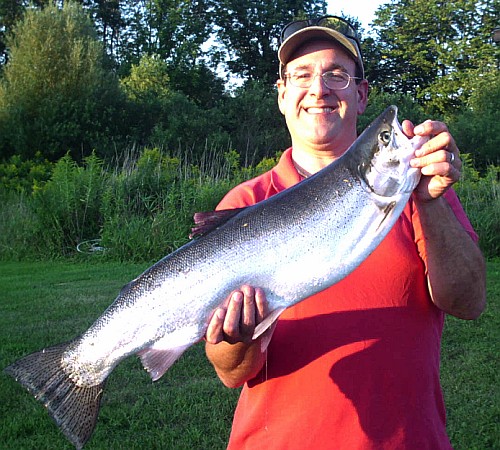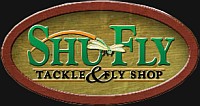 Skip Storch is a regular exhibitor at the Springfield Sportsmen's Show. Skip has been showcasing his premium fly kits and custom rods at the show for years.
Most know Skip as the founder and predident of the Shu-Fly Tackle & Bait Show, but few are aware that skip is an Ultra-Marathon Swimmer.
Skip was Inducted into the International Marathon Swimming Hall of Fame on September 11th 2009 at the International Swimming Hall of Fame in Fort Lauderdale, Florida.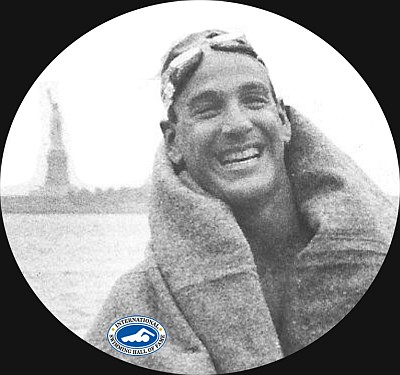 He was nominated for ESPN's ESPY'S Award for "Best Outdoor Athlete" for his 85.5 mile triple circumnavigation swim around Manhattan Island in 2007. This ultra marathon swim took 32 hour 52 minutes. He was 50 years old and set both the double and triple World Records during the same swim. He also saved a kayaker pinned under a boat during the first lap.
Skip Storch also became the first person to swim the entire 15 mile length of the East River in 1990. During that swim he swam the complete length of Hell's Gate in a lighting and hail storm. Although the swim started out in clean waters, 3.5 million gallons of raw sewage was released due to a fire at Ward Island sewage treatment plant. Skip swam through it.
Skip started swimming in the 1970s when directed to do so by his doctors. He lost his spleen and was sickly. He built up his health by swimming distance. Not fast, but persistently he increased his time in the water from 12 to 24 hours and eventually 36 hours nonstop for charities and environmental awareness.
His 10 to 12 mile work outs were the foundation of his swims. During his four decades of ultra marathons, Skip raised enough monies to build two indoor therapeutic pools and provide wheelchairs, and equipment for the multiply disabled.

In 1988 he swam for the first time the 150 mile length of the Hudson River from Albany to Manhattan Island in 53 hours staged. The following two years in two exhibitions swims Skip swam 85 miles of the New Jersey Shore and 100 miles of the Long Island Sound as both staged/assisted swim to promote clean waters. In 1993 he attempted to swim the 92 mile Florida straights from Cuba to Florida, but was forced to retire after 25 hours.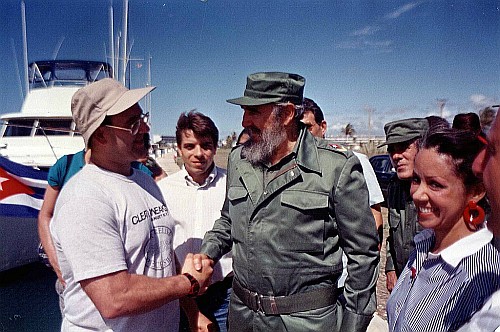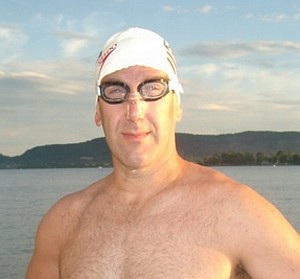 In 1999 a Hurricane named Floyd barreled up the US coast and caused significant damage to his home making him homeless and in financial despair. Trying to rescue his business he fractured two vertebra paralyzing his right arm. After a successful life saving operation he had limited use of his arm. The doctors told him he would never have the range or enough power to swim another stroke. Skip rededicated himself to the water and after two years of self-rehab he swam his first stroke. Talk about dedication.
On September 11th 2001 the twin towers were destroyed. This terrorist act haunted him. Living less than thirty miles from ground zero and having a compromised immune system, he stayed away from the area for one month. Upon returning he got sick from the air quality. He like so many others from the metropolitan area got a lymphatic disease call sarcoidosis. To save his life he started taking medicine. He was uncertain about his life expectancy and started training again with a vengeance for a marathon swimming comeback. At the age of 48 he set the Albany to New York Hudson River Swim in 41 Hours 30 Minutes. The next year two tumors were removed from his arm and it set him back again. At the age of 50 he pulled off the triple around Manhattan Island dedicating all proceeds to the Victims of 9/11.
We are proud to have had Skip Storch with us at the Springfield Sportsmen's Show. 2011 marked the 20th year that Skip displayed his fishing products at Shu-Fly Booth and we look forward to seeing him with us for many years to come.
Visit Shu-Fly and Tackle today!