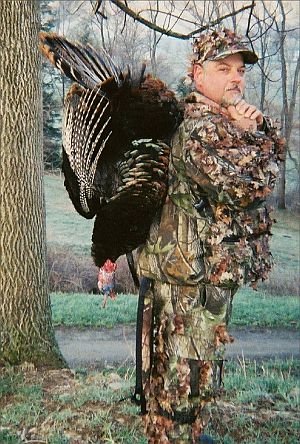 Steve Peperis
Steve Peperis has been a member of the Primos Prostaff for almost 20 years and a member of the National Wild Turkey Federation for almost 25 years.
Steve has been hunting since 1970 and hunting turkeys since 1984 in over 15 states. In 1998, he completed the "Grand Slam" of turkey hunting in the U.S.
Steve continues to be a Massachusetts board of director for the NWTF, and has held the state office of President, Vice president and Treasurer.
He has held the office of local chapter President and Vice president and have held JAKE day events for children.
In addition to all of his other involvement with hunting, Steve has also chaired the Massachusetts State Calling Turkey Championships for almost 10 straight years.