Tim Vogel
Tekoa Mountain Outdoors
Ready for adventure?
Meet Tim Vogel, professional outdoor - adventure recreation educator and backcountry wilderness guide. He is the owner of Tekoa Mountain Outdoors.
Located in Williamsburg, Massachusetts, Tekoa Mountain Outdoors is an outdoor education business. They are committed to providing fun, safe and educational outdoor programs to the public.
Through their Adventure Learning Program (ALPs) they provide students adventure and environmental education along with outdoor recreation and a whole lot of fun.
Tim also runs a professional certification program for outdoor professionals called the W.O.L.F. program. W.O.L.F. stands for Wilderness Outdoor Leadership Fundamentals. This program started because Tim saw an incredible need for trained professionals in the outdoor adventure industry. Through his program, individuals can learn the skills needed to run outdoor programs in a safe, fun and professional manner.
Tim Vogel has been involved in adventure & outdoor education for more than twenty five years.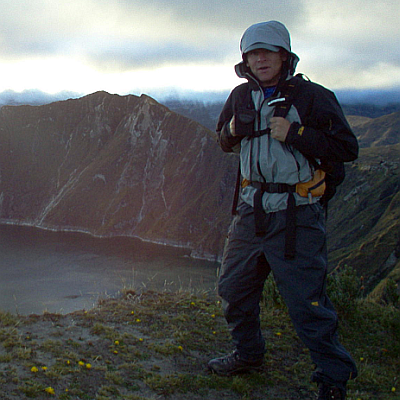 During that time he has done many very interesting things including working as a backcountry ridge runner on the Appalachian Trail.
He is an accomplished white water paddler and New England Downriver Canoe & Kayak Racing Champion.
He is currently a New York State Licensed Guide.
This avid hunter, fisherman, trapper and wilderness guide teachs locally in Western MA as well as at variety of classroom environments throughout New England.
In addition to all of his experience here in the USA, he also has plenty of experience abroad as well. Tim Vogel is quite the world traveler. He has lead international mountaineering trips & paddling expeditions into the Andes and Headwaters of the Amazon in Ecuador, South America.
Want more info about Tim, be sure to check out the Tekoa Mountain Outdoors website.