Windfall Rafting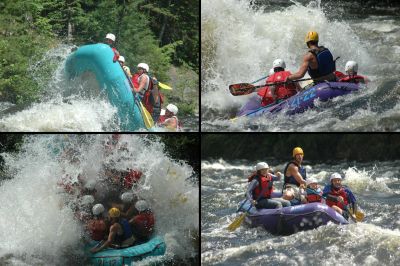 Windfall Rafting is an outdoor adventure outfitter. They offer white water rafting, rock climbing, mountain biking, canoeing, and paintball.
If you enjoy hiking; you can head out to the waterfalls and get cooled off during a hot summer day. There is plenty to do at Windfall Rafting.
They are located in the North Western Mountains of Maine where the scenery is great and the fishing is even better.
Windfall Rafting is known for its family friendly atmosphere and great safety record. They go whitewater rafting on the Kennebec River daily during the summer and run all the Big Water releases on the Dead River.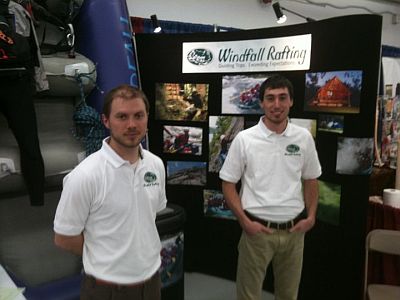 If you are ready for adventure, stop by and meet the guys from Windfall Rafting.
They can help you plan your next trip and get you ready to take on the river.
It's the perfect time to schedule a summer vacation.
If you would like to find out more about Windfall Rafting before the show, be sure to visit their website: www.windfallrafting.com
Be sure to sign up for the Springfield Sportsmen's Show Door Prizes. For 2012, Windfall Rafting will be providing two free trips!