Marla Blair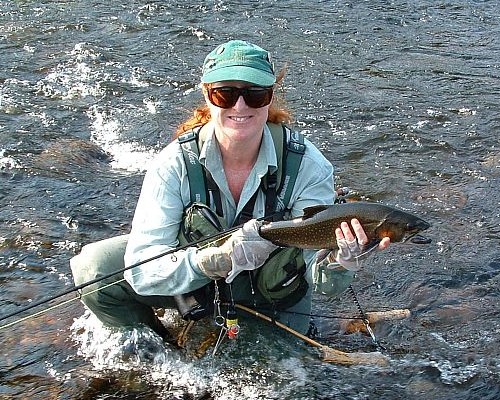 Fishing Guide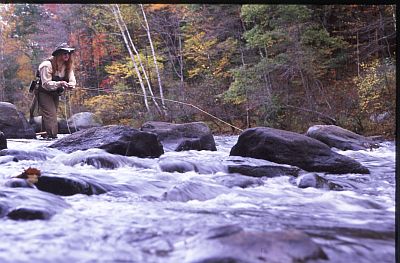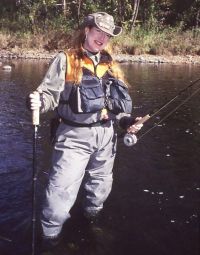 Marla Blair has owned and operated Marla Blair's Fly Fishing Guide Service & Instruction since 1993. Originally from Southern California Marla lives in South Hadley, MA. She is a professional celebrity Look-A-Like for Bette Midler, active Real Estate agent, and a substitute teacher for the Ludlow School District.
Marla Blair is most commonly known as a top female, freshwater, fly-fishing guide/instructor for Western Massachusetts and North Western, Connecticut. Marla is the author of "Positive Fly Fishing" published by Lyons Press
Marla Blair gives lectures, slide programs, casting demos at trade shows . She also does presentations to fishing clubs, on east coast. Marla is an active writer and writes for both MassLive.com and Woods & Waters USA.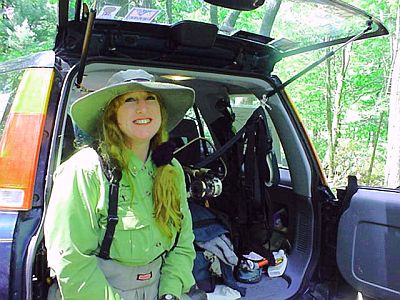 Marla is a member of the Federation of Fly Fishers as well as a FFF Certified Casting Instructor. She is also a Board member of the International Women Fly Fishers. In addition, Marla is a Program Director at the Pioneer Valley Chapter TU and a member of both the Farmington River Angler's Association and the Quabbin Fishermen's Association. She is endorsed by Endorsed by Albright Tackle Company, Simms Pro-Staff, Folstaf, Chota, and Loon Products.