The 2023 Springfield Sportsmen's Show
The Springfield Sportsmen's Show is undisputedly the largest "pure" sportsmen's show in the Northeast!
This mega event kicks off a whole new year of outdoor fun. Interest has never been higher in the sporting and fishing community. Everyone is eager to spend time in the great outdoors and the best place to grab the latest gear for your next trip is down at the show. We are exited and you should be too. Just take a look at our line up.
Come meet the Hunting and Fishing Pros!
Come meet world renowned big game hunter and TV star, Dick Scorzafava!
Attend his seminars and get in on Dick's Big Gear Giveaway.
Dick is a master outdoorsman and a Pro-Staffer for the industries biggest names in hunting equipment including Alpen Optics, Barronett Blinds Black Gold, Block Fusion, Code Blue, Cuddeback, Gamehide, GlenDel, Hartcraft Broadheads, Hooyman, Lakewood Products, Mathews Solocam, NEP Outdoors, Ozonics, Rip Cord, Rivers Edge, Savage Arms, Scentlok, Schrade Knives, Sqwincher, ThermaCELL, Thorlos, Tightspot, Tree Stand Buddy, Webers, Woods and Stream, and Yeti Coolers.


Dave Pickering is considered one of the East Coast's most prolific striper catchers. In his career of fishing over 60 years, he has logged in over 70,000 stripers that were caught and released.
Outdoor Life magazine has named him one of the 20 greatest anglers on the planet!
He addition to his expertise on the water, Dave is also a prolific writer, with over 400 feature magazine articles in such publications as The Fisherman, On the Water Magazine and Saltwater Sportsman.
Now is your chance to meet David Pickering while attending one of his all new seminars:
Stripers from Shore and Kayak
The stripers are back with a vengeance and this past season was one of the best of all time for large striped bass.
Carp Baits
Unlock the secrets of catching big carp here in southern New England with this seminar on carp baits.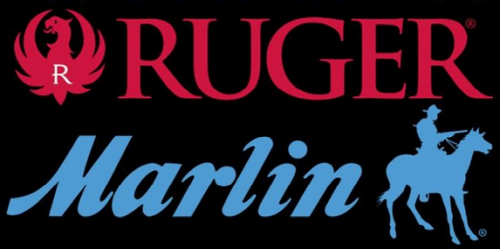 Ruger and Marlin are going to bring their giant Trade Show booth to this years show!
This will be their first consumer show as the combined companies.
You'll see it here first!
Thanks Ruger/Marlin for being with the show!
The U.S. Air Force and Huntstock have joined forces to bring an innovative new archery event to the show.
Archers of all ages and skill levels can shoot. All competitors will get entered to win thousands of dollars worth of great door prizes in the process!
Are you ready to race against the 90 second shot clock?
Even if you've never shot a bow, the folks at Huntstock will get you up to speed, so you can give it a try and take part in this fun event. Best of all, all shooters will get entered to win $3,000+ in door prizes. PRE-REGISTER TO LOCK IN 3 DOOR PRIZE ENTRIES!
If you love hunting whitetail deer and you are ready to advance your skills in the woods, it's time to learn from the master guide that has seen and done it all. Refered to as "Duke of the North Woods." This renowned tracker of whitetails is a Master Guide in Maine.
Come down to the show and meet this renowned Tracker/Stalker and if you are lucky, you may just learn a few of his many techniques.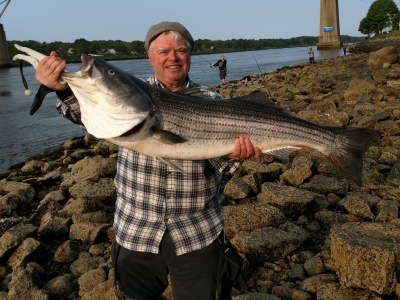 Come meet East End Eddie Doherty and learn all about striped bass fishing while attending his seminar, "Surfcasting For Striped Bass On The World-Famous Cape Cod Canal."
We know you will enjoy this one. It's going to be entertaining and packed with info.
"Your seminar was terrific! No exaggeration, in doing this for 22 years, you are definitely one of the top 5 speakers we've had!" - Steve Medeiros, President & Executive Director, Rhode Island Saltwater Anglers Association representing over 7,500 recreational anglers & 28 affiliated clubs
Doherty is the author of SEVEN MILES AFTER SUNDOWN, which was announced as the #1 New Release in Fishing on Amazon and was voted as an Award-Winning Finalist in the Sports Category at the 2019 International Book Awards in Los Angeles. His book will not be available for sale at the show, but if you bring your copy to the show, he will gladly inscribe and sign it after his seminar.
Featured Exhibitor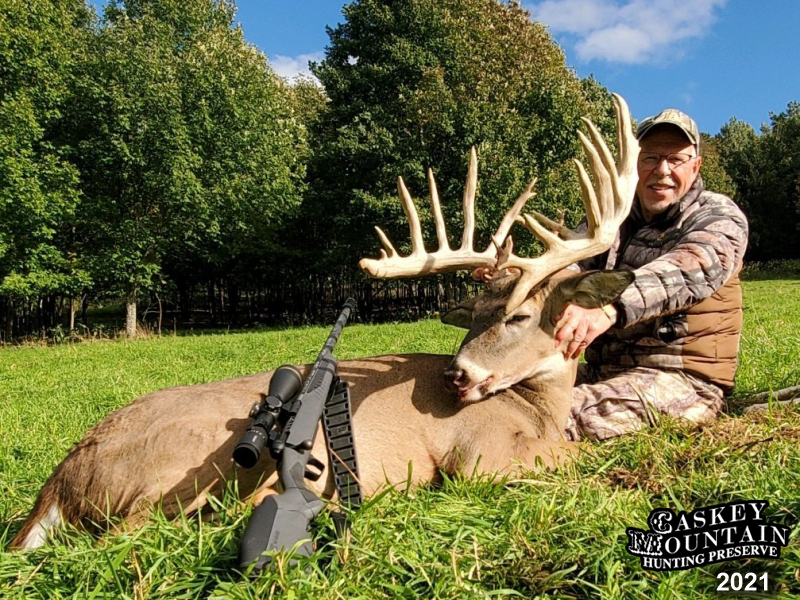 You'll be seeing plenty of big bucks when you book your next hunting trip at the Caskey Mountain Whitetale Deer Hunting Preserve in Richmondville NY.
You'll find plenty of opportunities to score a record buck on the preserve's 470 acre property.
The hunting preserve has some of the best quality whitetail bucks in NY, but that is not all, they are also know for monster turkey. One bird weighed in at 48 lbs! That's a lot of turkey dinner!
Featured Exhibitor
We are pleased to have 'master of metal arts', Jacob Maheu as a featured exhibitor at this year's show. When it comes to custom knives it is easy to see why he is rapidly becoming a much sought after metal crafter. Known for high end damascus knives, Jacob's priority is to make quality useful tools for the outdoors and home.
Although exceedingly beautiful, these custom knives are not just 'art pieces' forged to sit on a shelf. These are tools have been masterfully created to be used! Whether you are looking for a new hunting knife or the perfect high-end gift for the chef in your life, you'll want to make sure to visit Jacob at this year's show and see his latest creations.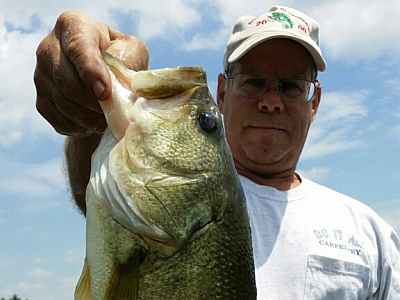 Do you love catching Trophy Bass? Bass Pro Skip Bryant does and he's here to share his knowledge, techniques, and tips on how to get the lunkers in your net.
Come to the show and meet Skip Bryant in person. You'll learn all about the fishing techniques he uses while at his favorite locations on the waters throughout New England.
If you love hunting wild turkey, you're in for a treat! Joe Judd, will be presenting one of his incredible turkey hunting seminars down at the show.
Joe was just inducted into the New England Turkey Hunting Hall of Fame! This award winning turkey caller has perfected his craft and has over 35 years of hunting experience to his credit.

This highly regarded expert is a member of the Quaker Boy Pro Staff and he is also a member of the hunting Pro Staff for Alpen Optics.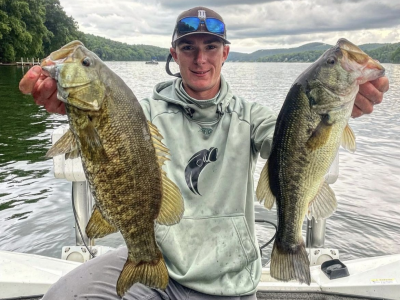 We are excited to announce a new Bass speaker to our Fishing Seminar lineup. Spencer Cookson is the Owner & Operator of Berkshire Bass. Berkshire Bass is a tackle shop, guide service, and tournament series located in Sheffield mass. Spencer is going on his 4th season of professionally guiding in the Berkshires for Largemouth and Smallmouth bass on some of the state's best fisheries. He is personally aspiring to take the next step in his tournament fishing career as he plans to fish The Northern Toyota Series this season. Be sure to catch his seminar, Spencer is known for being a very effective shallow water and sight fisherman.
Everyone in the fishing industry is familiar with Al Gag's now famous lures are called the 'Whip-It Eel" and "Whip-it Fish."
As an avid fisherman himself, Al is always working on new custom lures that can improve not only his performance out on the water, but yours as well. Al enjoys bringing these products to the fishing community so everyone can have more fun and success out on the water.
His NEW 5oz World Record Striper Company RATTLE head is shown here.


Would you like to make your property more attractive to trophy winning deer?
Proper land management begins with their optimal health in mind and that means you need to focus on forage. Michael Farnham has built his business around this very concept.
He is the owner/operator of More Wildlife, a business located in the green mountains of central VT. It specializes in everything you need to develop the perfect habitat to draw in lots of whitetail deer.
Not only does Michael have a full line of seeds and fertilizers, but his shop also carries the best trail cameras to watch your food plot day and night and catch all of the action.
Bryan Mayo is 7 time B.A.S.S. divisional qualifier. Coventry Bass Anglers club champion. Tournament of Champions winner several times. Bryan is also the owner operator of Mayo's Hand Poured Baits.
Established in 2006 Bryan created this business to provide fishermen with the highest quality baits at a reasonable price.
At the show Bryan will have a wide selection of baits and will give insider tips on how to use them in his seminars:
Tips and tricks with the Mayo's Terd Bait and
The secrets of the Mayo's Minnow Dropshot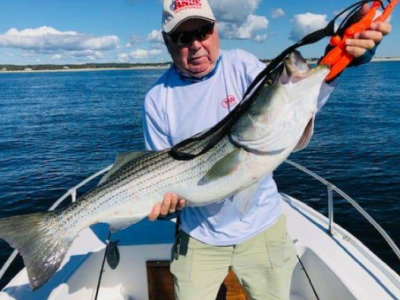 Are you ready to learn the latest techniques to gain an edge with your inshore fishing? Come and meet Captain Jerry Sparks of Northeast Boat & Kayak Charters. Jerry is an expert fisherman with over 20 years experience in inshore fishing techniques using light tackle, on the Bay, ocean and rivers throughout the New England.
Shop for the latest gear!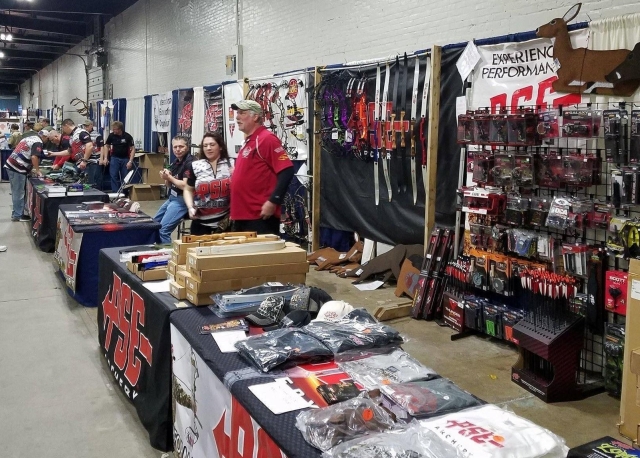 The Springfield Sportsmen's show is an incredible shopping event!

Hunting and fishing outfitters as well as vendors from all aspects of the outdoor industry will be showcasing the newest products to give you an edge in the great outdoors this season.

We are thrilled to have so many amazing vendors at the show this year. Folks like XSpot Archery, one of New England's top archery outfitters. Talk about selection, you'll be amazed when you see their giant 6 booth display! You will find the newest gear from your favorite brands like Prime, Bowtech, Diamond, Bear, Ten Point, Wicked Ridge, Ravin Crossbows and more. So if you are looking for the best deals on the latest hunting and fishing gear, this is a must attend event.


The Springfield Sportsmen's Show is undisputedly the largest "pure" sportsmen's show in the Northeast and the best place to shop for everything you need to make this year the best ever.

There's so much to see
The Northeast Big Buck Display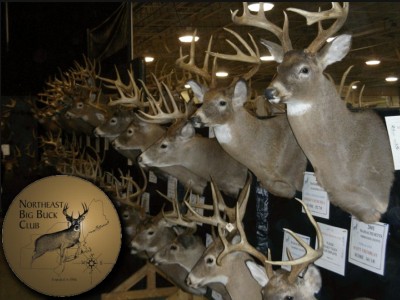 One of the special features of the show is the Big Buck Display. This is a remarkable display put on by the Northeast Big Buck Club.
The Big Buck Club is a non-profit organization dedicated to Northeast hunters and outdoorsmen.
Each year hundreds of volunteers measure trophy bucks from MA, CT, VT, RI, ME, NH, NY and PA.
Come and see their amazing display of trophy winning racks.
Kids Fun Area
Be sure to take your kids over to the Outdoor Sports Kids Fun Area. There will be all types of fun games and activities going on.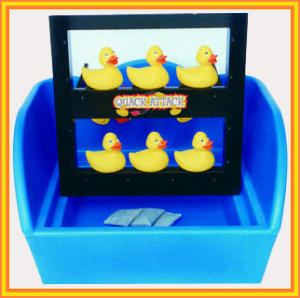 Play a game of Quack Attack or one of the other fun carnival style games that will be set up.
The guys from Pete and Chris Amusements have a wide selection of games and activities that will all take place in the fun area, so be sure to stop in and take part in the fun.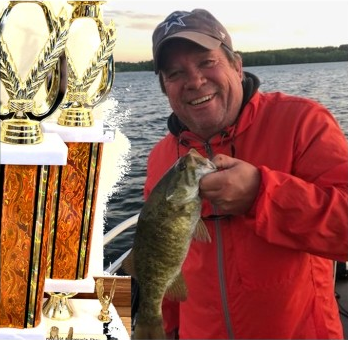 Pat Kelly's Casting Competition
Get in on the fishing fun and take part in Pat Kelly's big casting competition. It all takes place right at the show. Do you have what it takes? We'll find out.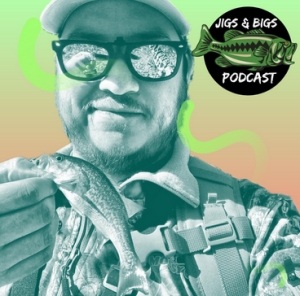 Jigs & Bigs Podcast - LIVE
Join "Bobby Roast Beef and Shawn the Fisherman" at 5pm as they broadcast live from the show in seminar room A.
Be sure to catch the Jigs & Bigs podcast every Tuesday morning through all the major podcast platforms or listen to their live stream!
You can catch the latest news at: https://www.jigsandbigs.com
Massachusetts Environmental Police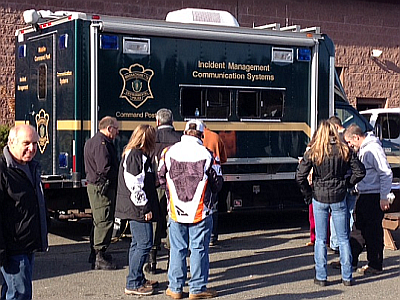 The Massachusetts Environmental Police will be registering ATVs, snowmobiles and boats at the show. Be sure to stop by and see them. Registrations will be done at the mobile van. The registration process is simple and can be done right at the show, so be sure to stop by the van, get your paperwork, and get registered.
Mobile Registration Hours:

Friday 12 noon - 8 pm
Saturday 9 am - 7 pm
Sunday 10 am - 3 pm
Learn more about the Massachusetts Environmental Police
Be sure to spread the word
We have a great show lined up, so whether you are into hunting, fishing or just the great outdoors, we've got something that will peak your interest. Mark your calendar, tell your friends, and get ready to have some fun! We'll see you down at the show.

The Springfield Sportsmen's Show
February 24-26th, 2023
Eastern States Exposition, 1305 Memorial Avenue in West Springfield