Randy Flannery
We are pleased to have well known outdoorsman, writer, and master guide to hunters across New England with us at this year's show.
With his big-hooped 16-inch barreled Winchester, he has been successfully jump shooting hog bodied whitetails on public land for more than three decades.
Randy cut his deer hunting teeth in the big woods as a young boy, where he learned how to track & stalk whitetails from his grandfather and uncles.
For more than two decades, Randy has been affectively guiding hunters from his lodge, (Wilderness Escape Outfitters), as they pursue the legendary bucks of northern Maine
.
Because of the success Randy has had in hunting whitetails and in teaching others the art of tracking & stalking whitetails, he has received notoriety and has had many articles written about him in Field & Stream and several of the nation's top outdoor publications. When embarking into the dense boreal forest of the North Country, he is fond of telling his clients, "The thicker the Quicker, the wetter the better." This consummate tracker/still-hunter knows from a lifetime of experience where the trophy bucks reside and what the best prescribed methodology is to successfully drag one out by day's end.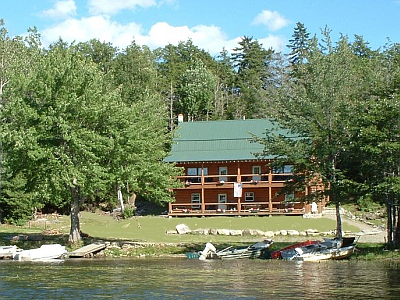 Outfitter Randy Flannery has been appropriately described as the "Duke of the North Woods." He and his family run Wilderness Escape Outfitters in Danforth, Maine. Their retreat is the perfect base camp for any outdoor adventure whether it be hunting, fishing, or just the perfect getaway for some much needed R&R.
They provide four seasons of hunting and fishing adventures, wilderness canoe and kayak trips, winter time snowmobiling fun, and relaxing family vacations at their lake front cabins.
To find out more about the things you can do at Randy's place, be sure to visit Wilderness Escape Outfitters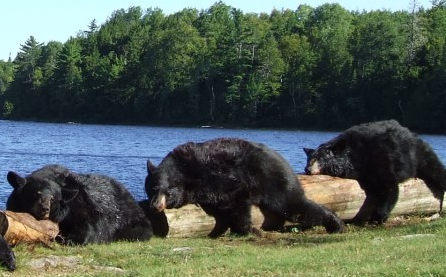 If you are interested in hunting big bucks, massive moose, and bountiful black bear, then you need to come and talk with Randy.
While at the show, be sure to catch Randy Flannery's special hunting seminar. During it, you will learn many tips from this exceptional northern woods guide.