Cory de Sousa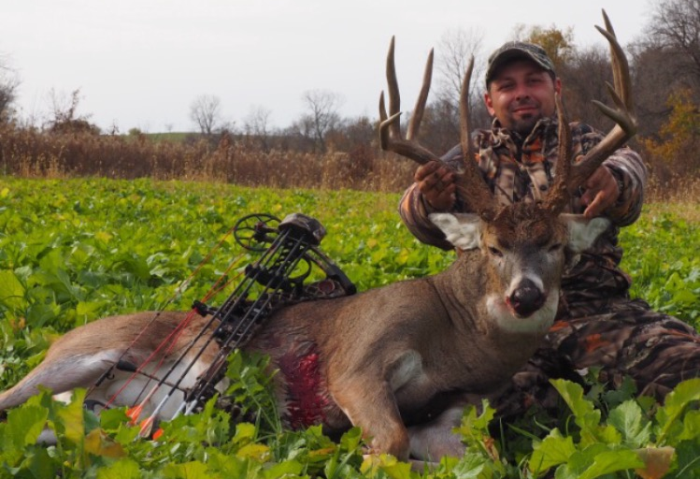 Be sure to meet Cory de Sousa at this year's Springfield Sportsmen's Show. In 2010 Cory was chosen by Tom Miranda to join the Elite Pro Staff of Mathew's Dominant Bucks TV. His hunts have been filmed ever since and they can be seen on Mathew's Dominant Bucks TV as well as on Whitetail Slam TV. He is being recognized for his many years of experience and impressive success in the woods.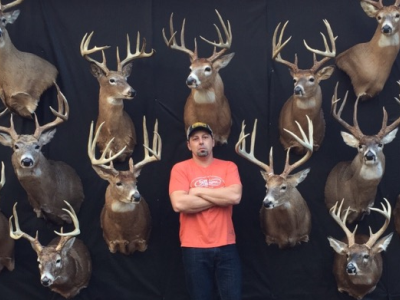 Stop by his booth and check out his amazing great whitetail display! It will be quite apparent why this up and coming deer expert is gaining so much attention.
The one thing we know is that you don't become a Pro Staffer overnight. That is something that is earned.
Cory was fortunate to be introduced to deer hunting in his youth. Having grown up in the outdoors of SE Massachusetts, Cory de Sousa found his passion at the early age of 8. At that time, he began commercial bluefin tuna fishing and deer hunting with his family. Cory enjoyed fishing, but his thoughts were always focused on deer hunting season and he dedicated his efforts to gaining more knowledge of the hunt. Due to this dedication, and the expert teachings from his family, Cory harvested his first deer in 1987 with his bow. It was a young 8 point buck and Cory had just turned 13. This was the catalyst that sparked a career, soon afterward, Cory began to set yearly and lifelong hunting goals to strive for. With much success and his passion for bowhunting burning as hot as ever, Cory began chasing his dreams of bowhunting all over North America.
Thirty five years later, Cory has harvested over 60 whitetail bucks, 3 of which are Boone and Crockett. He has also achieved a Whitetail Slam and is currently pursuing The Ultimate Whitetail Slam. Impressive records. If you are not familiar with them, be sure to ask Cory about them down at the show while checking out his whitetail display and talking all about whitetails!