The 2017 Springfield Sportsmen's Show
The Springfield Sportsmen's Show is undisputedly the largest "pure" sportsmen's show in the Northeast! This mega sporting event takes place on February 24-26, 2017 at the Eastern States Exposition, home of the "BIG E," West Springfield, Massachusetts. The show includes the best of hunting, fishing, boating and adventure recreation that the outdoor world has to offer all bundled together in one great event. You'll find everything you need for your next big trip!
Exhibitors get ready for the 34th season of the sportsmen's show!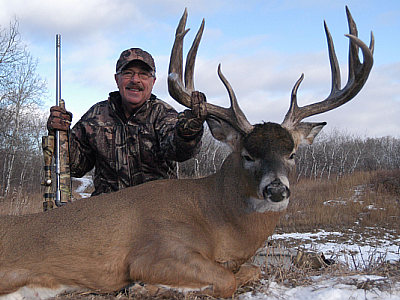 People from all over the Northeast love this show, because it is loaded with great features including educational hunting seminars, fishing seminars, and fun exhibits like our big casting pool and retrieving pool! Let's take a look at some of our show guests.
World renowned big game hunter and TV star, Dick Scorzafava will arrive at the Springfield Sportsmen's Show to present his well known Radical Hunting Success Seminar, sign books for his many fans and of course giveaway thousands of dollars worth of hunting gear in Dick's Big Gear Giveaway!
Dick Scorzafava is "The Radical Hunter." Known throughout the industry as an expert in the field, Dick has three books to his name, Radial Bowhunter, Radical Bear Hunter, and Spies in the Deer Woods!" Come and meet him at the show.

One of the special features of the show is the Big Buck Display. This is a remarkable display put on by the Northeast Big Buck Club.
The Big Buck Club is a non-profit organization dedicated to Northeast hunters and outdoorsmen.
Each year hundreds of volunteers measure trophy bucks from MA, CT, VT, RI, ME, NH, NY and PA.
Come and see their amazing display of trophy winning racks.
While we are on the topic of racks, you will definately want to meet Elite Pro Staffer, Cory de Sousa!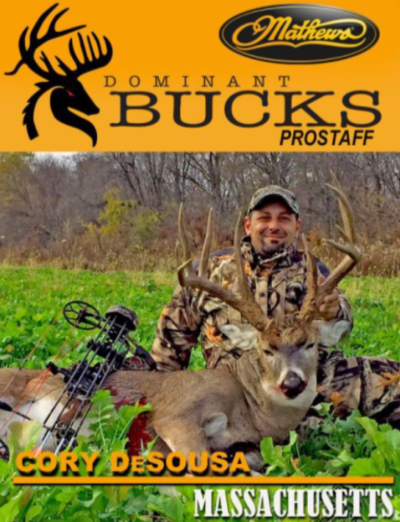 You may have seen him on Mathew's Dominant Bucks TV as well as on Whitetail Slam TV. Cory de Sousa is the man to watch when it comes to hunting whiletails. He is being recognized for his many years of experience and impressive success in the woods.
Stop by his booth and check out his great whitetail display! It will be quite apparent why this up and coming deer expert is gaining so much attention. Cory has harvested over 60 whitetail bucks, 3 of which are Boone and Crockett. He has also achieved a Whitetail Slam and is currently pursuing The Ultimate Whitetail Slam. With impressive records like these, you'll want to be sure and spend some time at Cory's booth talking all about whitetails!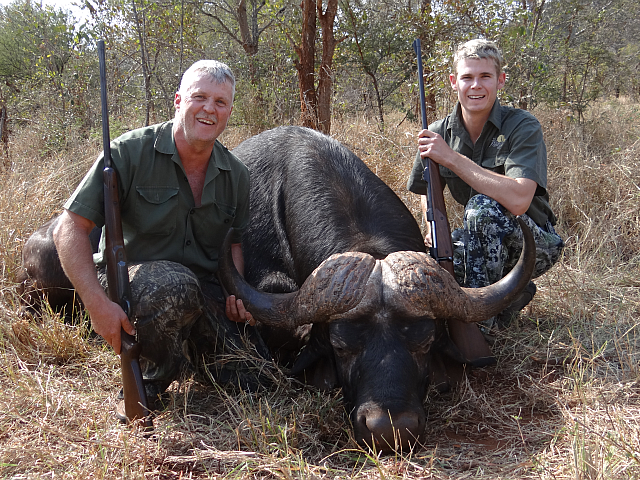 We are pleased to have Jurie Meyer of Jurie Meyer Safaris with us at this year's Sportsmen's Show.
On the left you can see Jurie and his son after a successful hunt.
If you have ever considered going on an African Safaris, you'll want to be sure to attend Jurie's seminar, "Hunting Dangerous Game in Africa."
Going on an African Safaris is a once in a lifetime experience. Radical Hunter, Dick Scorzafava knows all about big game and enjoyed his time at Jurie Meyer Safaris. If you want to know more his experience in Africa, ask him at the show.

Come see live hunting dog demonstrations with expert trainer Geoffrey English.
Geoffrey is the founder and editor-in-chief of GundogsOnline.com. He has titles with numerous dogs from AKC hunting and field events. He is prolific writer, instructor and handler who has shared his knowledge on National TV shows such as Benelli's American Bird Hunter. Now is your chance to meet Geoffrey English in person at the Sportsmen's Show.
Geoffrey is committed to providing outdoor enthusiasts with the very best information on hunting dogs. Geoffrey and his dogs will be at the Retrieving Pool in the Stroh building. Geoffrey demonstrates basic skills through advanced field Work with hunting dogs.
We are very excited to have this well known trainer with us at the show. Show attendees will learn new skills on how to get the most out of their hunting dogs. Along with Geoffrey and the dogs, you will find many other educational happening throughout the weekend at the show.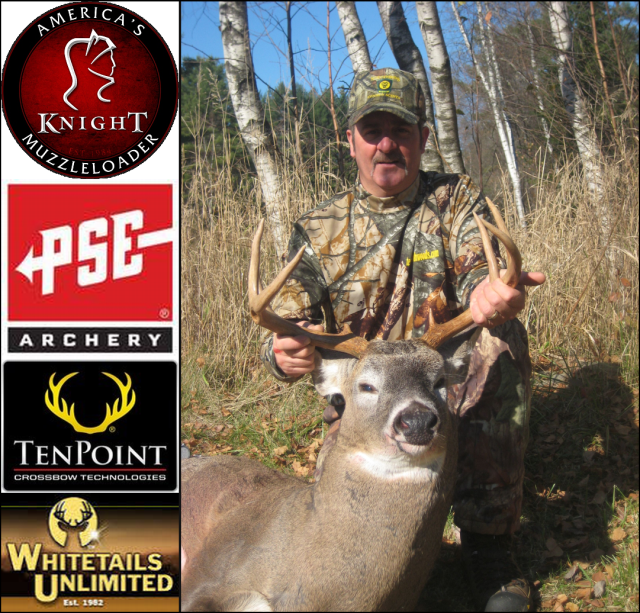 We are pleased to have Dean Vanier with us again. This KNIGHT, TEN POINT & PSE Pro Staffer will be on hand with his new Seminar: Calling Whitetail's and Advanced Scent Hunting Techniques.
With over 35 years of successful hunting , Dean's seminars are in high demand.
Are you ready to increase your odds of bagging a whitetail constantly?
Deans presentation will tell you how to make it happen and Video footage of Whitetail bucks in real and mocks scrapes will make you wish you were in the woods and on stand.

Now you can benefit from his extensive knowledge at the Springfield Sportsman's Show.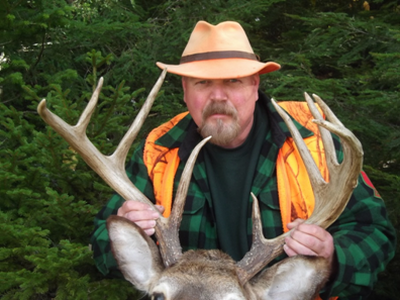 If you love hunting whitetail deer and you are ready to advance your skills in the woods, it's time to learn from the master guide that has seen and done it all. Refered to as "Duke of the North Woods." This renowned tracker of whitetails is a Master Guide in Maine. Come and see his deer hunting seminar called, "Tracking and Stalking Whitetails."
Tracking and Stalking are the time tested and time honored, tried and true hunting methods the American Indians and pioneers used to successfully and consistently take the largest animals possible! They took a proactive approach to hunting, because they had to put food on the table to feed their families. By utilizing tracking and stalking techniques, they were able to find the biggest and best animals.
Now you can learn these techniques and use them on your next hunt. Registered Master Maine Guide and renowned Tracker/Stalker Randy Flannery will show how to master the skills of aging, sexing, and reading deer tracks. He will also share, map and compass skills, how and where to find big bucks, how to walk up on big bucks in all conditions, how to react to big bucks when you jump them, how to shoot fast and accurate, and other big woods hunting skills.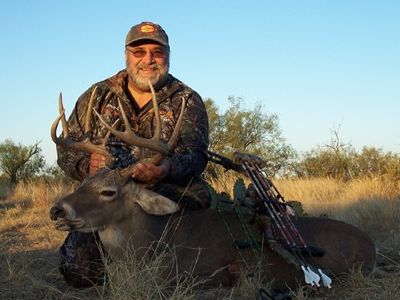 With years of bow hunting experience under his belt, Del Delmastro has built an extensive repertoire of tips, tricks and techniques on how to take down big game with only a bow.
This year Del has three special seminars lined up for the avid bow hunter:
Archery equipment and tree stand safety equipment
Urban bow hunting whitetail deer
Effective camouflage
Come down to the show to learn from the bow master: Del Delmastro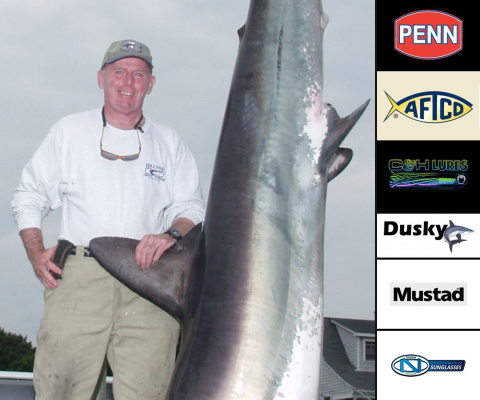 We are excited to announce the return of the Ironman! When it comes to offshore success, Captain Bill is at the top of the charts. His seminars are always in high demand and well attended.
Captain Bill is an acknowledged expert for both inshore and, especially, offshore angling where his ability to capture big sharks is legendary!
His clients presently hold six State Gamefish Records, including the 506 pound Thresher Shark that won the 2003 Oak Bluffs (MV) Monster Shark Tournament and set a new MA State Record for that species.
You may have seen him on NESN, VERSUS, and ESPN's 'Madfin' series, but now you can meet him in person! Come down to the show and learn from this fishing expert.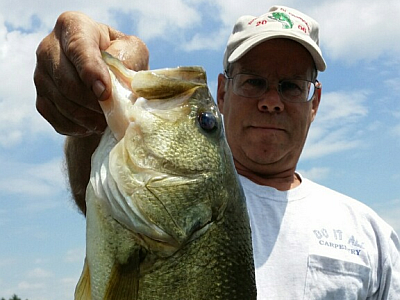 Trophy Bass await! All you need is the knowledge, techniques, and skill to get them in your net.
Skip Bryant is here to help you do just that. Come to the show and meet Skip and learn all about the fishing techniques that he uses when his is out at his favorite locations on the waters throughout New England.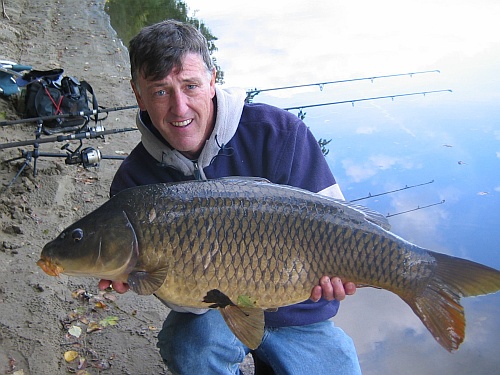 We are excited to have the "Carp King," Dave Pickering with us at the show. This year Dave has two new information packed seminars!
Most fishermen have no idea that huge carp of 20, 30 and even 40 lbs. are swimming around in many of the lakes and rivers of southern New England in good numbers just waiting to be caught. In his all new seminar, "Strategies for Trophy Carp," Dave will discuss strategies and various topics related to fishing for trophy carp.
That's not all, Dave will also present a seminar focusing on the tactics to catch striped bass from shore in southern New England. This one is titled, "Shore Tactics for Stripers." If you love fishing in New England, be sure to catch David Pickering at this year's show.

If you love fishing for Striped Bass, you don't want to miss this special fishing seminar by the co-owner of Daddy Mac Lures.
Jack has years of experience out on the water and we are looking forward to his seminar, "Vertical Jigging for Striped Bass - It's the Little Things."
This educational talk is filled with information on how to catch Striped Bass.
Come down to the show and learn something new from Jack Houghton.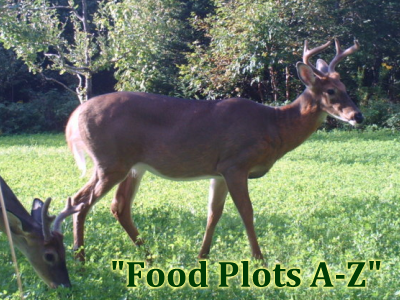 Would you like to make your property more attractive to trophy winning deer? Proper land management begins with their optimal health in mind and that means you need to focus on forage. Michael Farnham has built his business around this very concept. He is the owner/operator of More Wildlife, a business located in the green mountains of central VT. It specializes in everything you need to develop the perfect habitat to draw in lots of whitetail deer.
Not only does Michael have a full line of seeds and fertilizers, but his shop also carries the best trail cameras to watch your food plot day and night and catch all of the action.
In his in-depth seminar titled, "Food Plots A-Z," you will learn everything you need to start your own land improvement plan and draw in deer from the surrounding area.
These are just a few of the many folks you'll find down at the Springfield Sportsmen's Show. Each year we have a great line up of exhibitors showcasing their products and services for outdoor enthusiasts from all over and this year will be no exception. Our show hall is filled with a diverse selection of exhibitors that offer everything you'll need to make the most of your outdoor adventures.
Mark your calendar for February 24-26, 2017.
The show will be held at the Eastern States Exposition, 1305 Memorial Avenue in West Springfield.
We'll see you there!
| | |
| --- | --- |
| | Travel Update: Massachusetts has had a change in their Turnpike Toll system. Please be sure to learn about these changes before traveling to the show. All of the info on these changes can be found at the Mass DOT website. |