Featured Exhibitor
Dr. Harold C. Lyon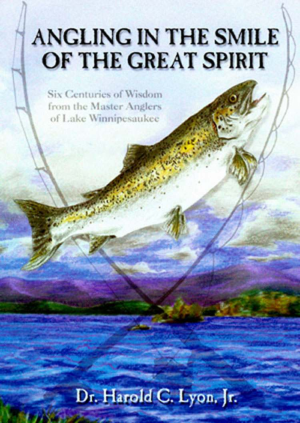 Meet the author of the best selling book, "Angling in the Smile of the Great Spirit."
For over 6 decades Dr. Harold Lyon has been fishing the healing waters of Lake Winnipesaukee -- an Abenaki Indian name for, "The Smile of the Great Spirit."
His book has been named the "Best Book of the Year" by the New England Outdoor Writers Association and has become the definitive book on northern glacial lake fishing.
Angling in the Smile of the Great Spirit is a "must have" for every serious anglers library. The book, with over 350 illustrations, contains 600 years of wisdom from 15 Master Anglers with their rich stories, lore, tips, secrets, and history.
It is a terrific read, but why take our word for it? See what others have to say: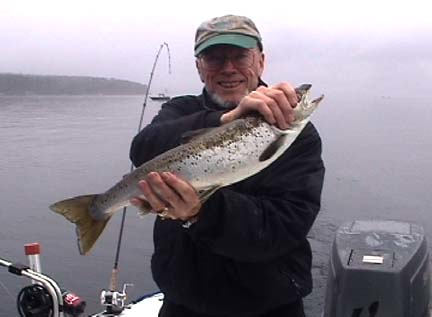 "The profiles of anglers here will touch your heart and remind us all of one of the reasons we fish: to share solitude with people we care about." V. Paul Reynolds, Editor, Northwoods Sporting.
"Part angling memoir, part history - the kind of book you can dip into at a moment's notice, or read straight through as you would novel. You'll enjoy the warm positive tone registered by author Lyon's insights. It'll make you want to fish. It'll shape your viewpoint in ways you didn't expect. Something for everyone. Scientific angling information for those who want that. Hilarious anecdotal material you'd only get by knowing these people firsthand. It's the perfect book to be sitting on your lakefront coffee table….It's there when you want a dose of insights into New England glacial water. It captures in words -- and with great feeling -- what the big lake has to offer." Steve Hickoff - Outdoor Columist and Writer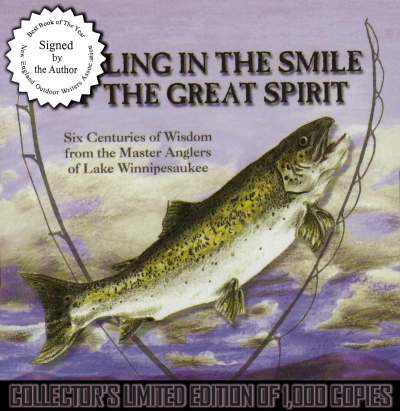 "Angling in the Smile of the Great Spirit by Dr. Harold Lyon is a warm, thought-provoking journey through the mystical world of "big lake" angling. "Hal" has compiled a blend of scientific facts and great tips from master anglers into a "must have" book for anyone who wants to fish Lake Winnipesaukee or any northern glacial lake." The historical accounts of Hal's childhood on Winnipesaukee evoked my own memories of fishing off the "big" rock at my grandfather's camp on Lake Winnisquam in the 1950's." Don Miller - Big Lake Fisheries Biologist, New Hampshire Fish & Game Department
"THE bible for big lake fishing in the North East. …A must have for every serious angler's library!"
Ron Comtois - New England fishing guide
At the show, Dr. Lyon will have have copies of his book for sale. In addition, he will have a few copies of his signed and numbered limited collector's edition available, so be sure to take some time while at the show and meet Dr. Harold C. Lyon.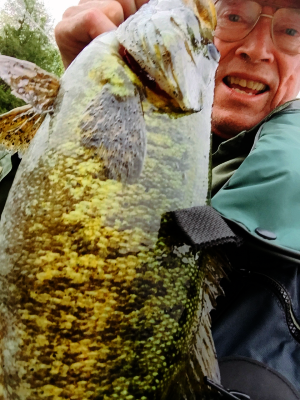 Dr. Harold C. Lyon is a graduate of West Point, former Ranger-paratrooper officer, U.S. Director of Education for the Gifted, project officer for the development of Sesame Street, assistant to the president of Ohio University, faculties of Georgetown, Antioch, Dartmouth Medical School, Notre Dame College, Universities of Massachusetts and Munich where he currently teaches physicians to be more effective teachers.
He received the Gold Medal in the 32nd International Film & TV Festival of New York, a CINDY Award, and the Blue Ribbon in the American Film & Video Festival. He's the author of 7 books and over 150 articles on eclectic subjects including military strategy, leadership, education, multimedia, psychology, research, hunting, and fishing. He's a speaker in the "Humanities On The Go" Program and a three-time Fulbright professor. His book, Angling in the Smile of the Great Spirit (deepwaterspress.com) won the New England Outdoor Writers Association "Best Book of the Year Award" and the Silver Medal in the National eLit eBook Awards. He's the Chairman of the New England Outdoor Writers Association Youth Writing Contest and co-author with Carl R. Rogers and Reinhard Tausch of a new book published by Routledge, entitled On Becoming an Effective Teacher:
Find out more about Dr. Lyon before the show by visiting Deep Waters Press.