Captain Ed Noble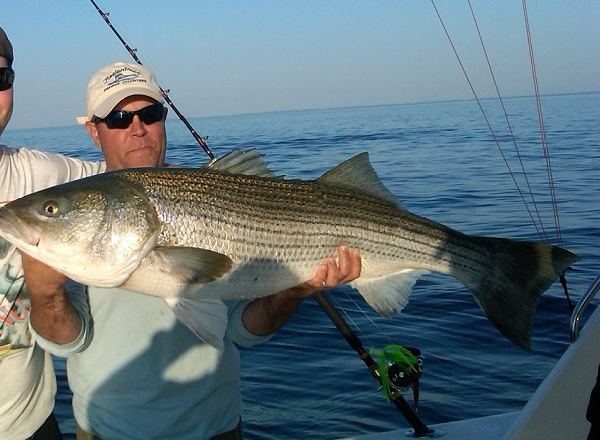 Captain Ed Noble is the owner and operator of Reelentless Sportfishing Charters. Located in Westbrook, Connecticut, Captain Noble has been fishing the waters of New England for over 20 years and has perfected the art of wire line fishing over that time.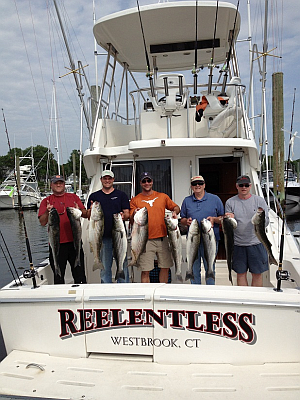 On his boat the Reelentless, a thirty six foot Riviera, Captain Ed will guide you to your favorite catch. Whether you are on the search for Striped Bass, Bluefish and Fluke or you enjoy the fight of prize winning catches from the Atlantic like big Yellow Fin Tuna, or a Mako Shark, Captain Ed has the experience to make your adventure on the water an enjoyable one.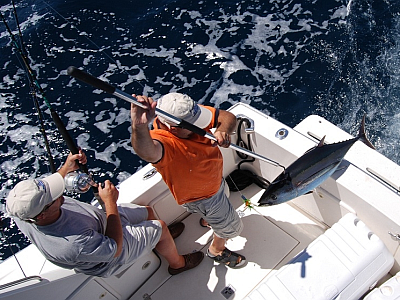 In addition to all the time he spends on the water, Captain Ed also writes a monthly fishing report for Coastal Angler and frequently contributes articles to various magazines.
Join Captain Ed Noble at the Springfield Sportsmen's Show and learn the ins and outs of modern wire line trolling.
Advances in rod building and reel technology have brought this often overlooked and ignored fishing method into the 21st century.
Think wire line is too much work?
That you can't catch big fish using it?
That you can't feel the fish fight?
Stop by to dispel these myths and learn how to increase your catch while learning some tricks and tips.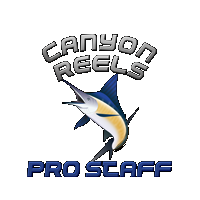 Captain Ed Noble is a Canyon Reels Pro Staffer, so while you are there you can see for yourself some of the new equipment to increase your enjoyment of wire line trolling.
To find out more about Captain Ed visit his sport fishing website: http://fishingreelentless.com
Then meet him in person down at the show and book your next fishing trip on the Reelentless.