Erik Kaplan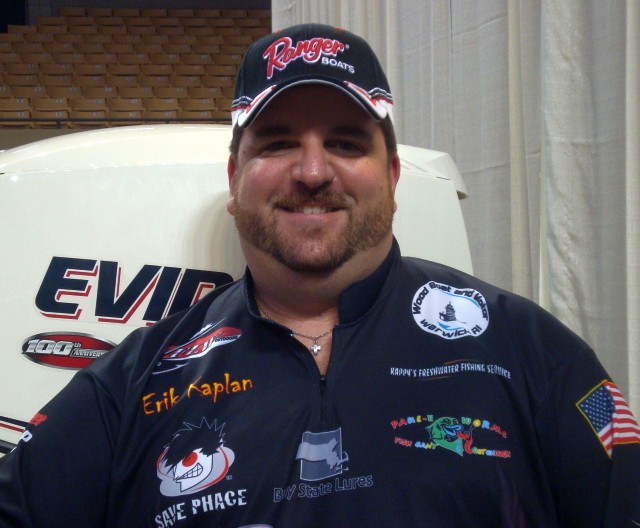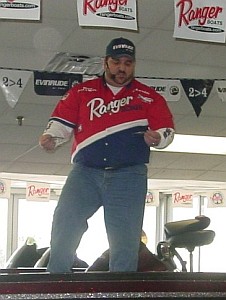 Local Bass Pro, Erik Kaplan, will be at the Springfield Sportsmen's Show. We were thrilled that Erik could be with us at our event.
Erik will be sharing his expertise with show attendees while at the show.
Throughout Erik's fishing career, he has dedicated his time to building a reputation for being both knowledgeable of New England waters and being a person that folks can rely on for excellent fishing information.
It is this reputation that has earned him a complete line of sponsors including: Wood Boat and Motor, Tabu Tackle, Go Graphix, Tru Tungsten, Mihatchii Hooks, Picasso, Paul E Worms, and Save Phace.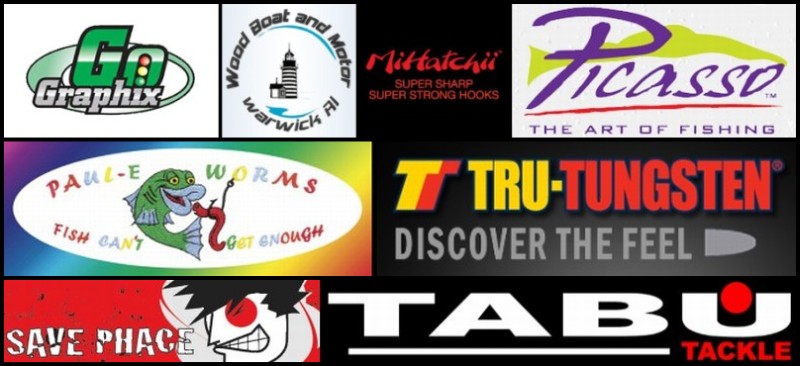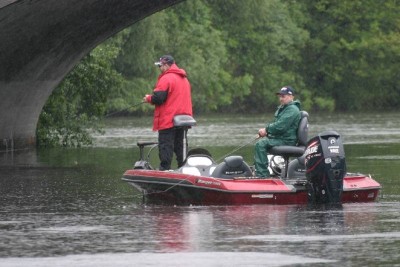 Like most kids in this area, Erik started fishing with his uncle on the banks of the Connecticut River in Holyoke. In 1994, he bought his first boat and decided to take his love of the sport to a new level, seeking sponsorships and pro staff positions.
For almost 19 years Erik Kaplan has been honing his skills in many different fishing techniques. He is a local guy who was born & raised in Chicopee, MA. Erik's extensive resume includes the title of Conservation Director for the Mass TBF and the Federation Director for a local fishing club.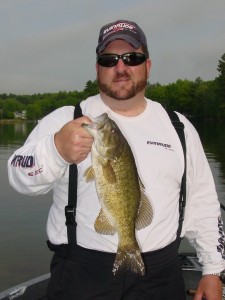 Other notables on his resume include working for several Bass Master's Universities, volunteering for several Bass Master Classic's, and competing in and volunteering his time for the New England Paralyzed Veteran's bass tournaments.
Most recently Erik has assisted in the development and staffing of the Northeast Bass Fishing Seminar hosted by Wood Boat and Motor based out of Warwick, RI.
Erik has traveled and fished many places, but finds fishing in New England most rewarding. From Barton's Cove to the Enfield launch, Erik can be seen most weekends practicing his craft.
Be sure to check out his blog "Kappy's Keepers" at http://kappyskeepers.blogspot.com/ and visit his website http://www.wix.com/erikkaplan/web