The Exmark Outdoor Tour
A special feature at the Springfield Sportsmen's Show is the Exmark Outdoor Tour! We are excited to be an official stop on the tour and we are the only stop in Massachusetts for 2012!

With limited stops across the US, this is your opportunity to see the tour and get in on all the fun, action, and prizes it offers.

Exmark, makers of both commercial and residential zero-turn mowers, partnered with a wide selection of outdoor gear sponsors and put together an incredible $59,000 Gear Giveaway Sweepstakes!
Below you can see some of the many prizes that are included in the big 2012 giveaway.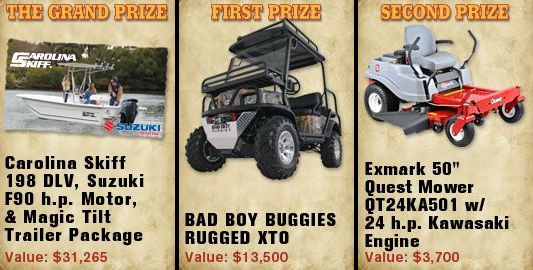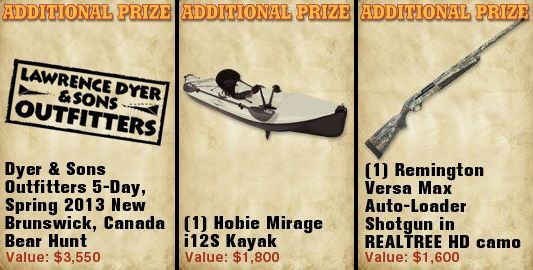 Check out this video of a previous tour
The Exmark Outdoor Tour is a great event that is filled with fun and excitement for the whole family. On site, event attendees can learn about both Exmark and sponsor products, get a no-cost opportunity to enter the $59,000 Gear Giveaway Sweepstakes, and participate in the Exmark Arcade. You and your kids can try your hand at Wii and PlayStation 2 hunting and fishing games.
To find out more about the event, visit the Exmark Outdoor Tour.
Be sure to visit the prize sponsors, click on their respective logo's below.