Forever Locked Display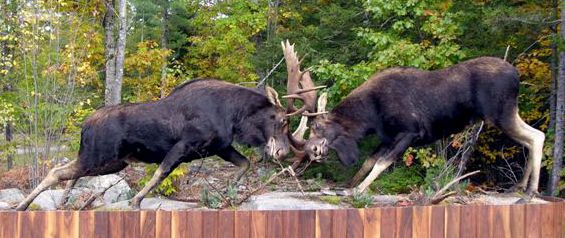 Two Bull Moose Forever Locked in Battle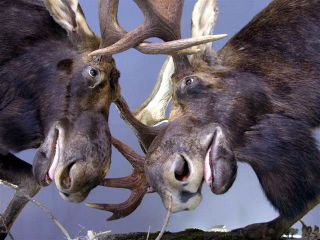 Come see the giant display of two bull moose forever locked in battle! "Forever Locked" is a life-size, museum-quality taxidermy exhibit depicting a rare, natural event that occurred near an early settlement known as Fowlertown, located in Gile State Forest, Springfield, NH. It portrays two bull moose that permanently locked antlers while dueling, causing their deaths.
The display is based off of an actual event where two bull moose fought in battle to the death. Back in 2003, Ray Deragon found the remains of the battle. Nature had taken it's course, but the bulls antlers remained and told the story of their incredible battle.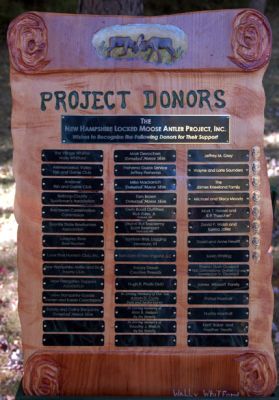 The NH Locked Moose Antler Project Inc. was soon established to create the amazing display you will see at the show. The mission of the project was to create an educational wildlife exhibit that accurately captures this rare, but naturally occurring wildlife phenomenon.
Forever Locked is a special display that would not have been possible without the support of its many generous donors.
The project took two years to create and now that it is finished you can see it! Come down to the Springfield Sportsmen's Show and see this incredible museum quality taxidermy display!
If you would like to learn more about how this fascinating display was created, visit: NH Locked Moose Antler Project.