Maine Wildlife Conservation Council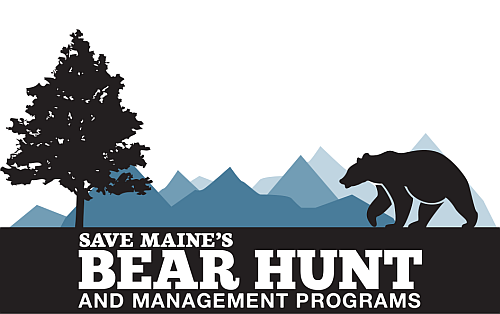 Right now the Maine Wildlife Conservation Council is hard at work on the Save Maine's Bear Hunt Campaign.
This campaign is opposed to a ban on baiting, trapping and hunting black bears with dogs.
Could your right to hunt be abolished?
The Humane Society of the United States, under the guise of an organization called "Mainers for Fair Bear Hunting," has filed petitions to put bear hunting on the ballot in Maine this November.
Bear hunting, hunting with dogs, hunting on public land, youth hunts and lead ammunition have all been in the crosshairs of the anti-hunting lobby.
Wayne Pacelle, the current director of HSUS, outlined the anti-hunting strategy:
"We are going to use the ballot box and the democratic process to stop all hunting in the United States... we will take it species by species until all hunting is stopped in California. Then we will take it state by state."
(Full Cry Magazine, Oct. 1990)
What can you do to preserve hunting?
In response, the Maine WIldlife Conservation Council has assembled a coalition of organizations from across Maine and around the country to protect bear hunting in Maine: Sportsman's Alliance of Maine, United States Sportsman's Alliance, Maine Professional Guides Association, Maine Bow Hunter's Association, Maine Trapper's Association, National Rifle Association, Safari Club International ME, Maine Sporting Dogs Association, Maine Snowmobile Association
Mainers defeated the last attempt to ban baiting, trapping and hunting with dogs in 2004, but HSUS is committed to spending millions of dollars in Maine this year.
The Maine WIldlife Conservation Council needs your help to protect hunting rights and Save Maine's Bear Hunt!
Get Involved!
Show your support of bear hunting in Maine.
For more information visit
Be sure to like them on Facebook at
https://www.facebook.com/savemainesbearhunt!