Captain Mel True

Captain Mel True has been fishing the coastal waters off of New England for over 25 years. He owns and operates "Fishnet Charters" a full-time mobile, charter fishing business that brings anglers to legendary fishing locations along the New England coastline. His knowledge of the fishery is often showcased in his articles within some of the top fishing magazines in New England.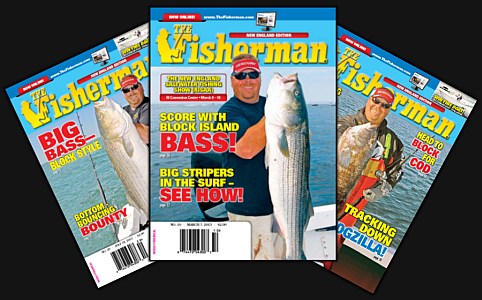 Mel is also a professional photographer and he and his photos have been used in many fishing related advertisements and as you can see, he has been on many fishing magazine covers too.
Captain Mel is on the Pro Staff of many fishing industry leaders and premier manufacturers in the fishing industry. Being actively involved with product development and testing of many fishing related products he only uses the best products on the market.
Mel enjoys sharing his experiences and fishing expertize.
If you would like to find out more about Captain Mel or Fishnet Charters, be sure to visit his website http://www.meltrue.com