Philip Mailhiot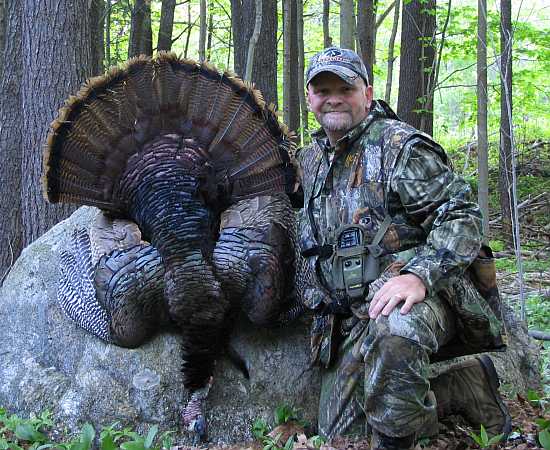 Learn how to hunt Wild Turkey
Philip Mailhiot will be presenting a seminar at the Springfield Sortsmen's Show covering how to hunt for Wild Tureky. This highly regarded hunter has a long history of successful turkey hunts and as a pro staffer for both Mountain Hollow Game Calls and Mossy Oak camouflage, he gives back to the hunting community by sharing his knowledge with others. This comes easy for Philip as he loves sharing his experience just as much as he enjoys spending time in the woods.
Here are a few words from Philip:
"I grew up here in New England where my father taught me how to fish, hunt and enjoy the great outdoors. Back then we hunted mostly upland game and water fowl. As I got older I expanded the game I hunt to include the whitetail deer and the wild turkey.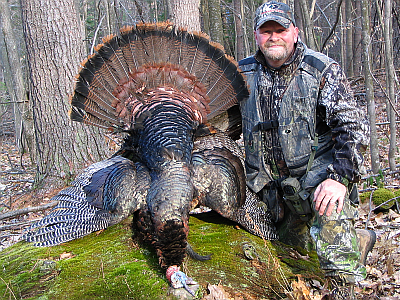 Over the years I have had the pleasure of hunting in many different states and in Canada for a wide range of game. Nothing has captured my heart like the thunderous gobble of the wild turkey. I have been hunting these majestic birds for over twenty years and today I am blessed to be a Pro Staff member for Mountain Hollow Game Calls and the prestigious Mossy Oak Pro Staff.
Now my passion turns to teaching and passing my knowledge and experience along. I have had the honor of teaching turkey classes for groups such as Mass Wildlife's B.O.W. program and the National Turkey Federation's "Women in the Outdoors" program. Please join me as I try to help you get your start in the fascinating world of hunting the wild turkey."
We are looking forward to listening to Philip's talk and you should be too. This year we have so many great hunting and fishing seminars. You will definately want to plan to attend this years Springfield Sportsmen's Show on multiple days to catch all of the action. We'll see you there!