PJ Burns
Bass Pro PJ Burns is coming to the Springfield Sportsmen's Show. Sponsored by US Reel, PJ will be on the Bass Blast Stage.
Come meet this Bass Pro. PJ has a record for catching big Bass.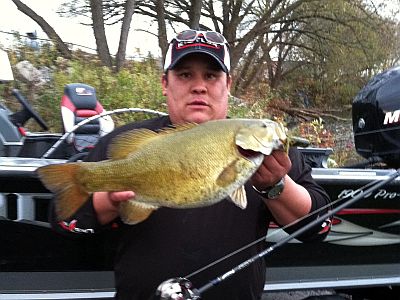 2009: Pro Bass Canada -2 top ten finishes
Noah Thompson Fishing Derby-broke New York state record-6 smallmouth bass (34.68)lbs.
2010: Two first place wins on Lake Champlain
Berkley B-1-Big Bass Award
2011: Berkley B1-second place
Berkley B1 -Big Bass Award
Big Bass Battles, Falcon Lake Texas.
If you want to learn how to catch big ones like these, seek out PJ Burns.
PJ is currently employed with the St. Regis Mohawk Tribal police. He has been with them for twelve years. The last four years as a Corporal/Captain - Director of Marine operations, Firearms Instructor, and Founder of Kids For Fishing.