Tony Bean - Bass Fishing Expert
Bass fishing expert Tony Bean has presented seminars at the Springfield Sportsmen's Show. Tony shared his knowledge on catching smallmouth bass.
Tony Bean is a long time smallmouth bass fishing expert. With over 20 years of notoriety as a smallmouth pro, Tony has done it all.
In 1989, Tony wrote "Tony Bean's Smallmouth Guide."
Tony has also contributed to the North American Fisherman's book, "Smallmouth Strategies," and The Hunting and Fishing Library's books on smallmouth bass, "Fishing Update," and "Secrets of the Fishing Pros."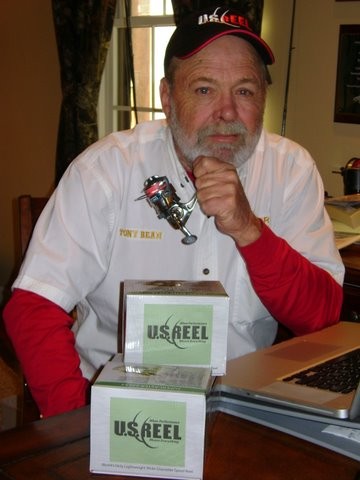 Tony has even done his own TV fishing show called "Tony Bean's Smallmouth America."
When you meet Tony you will find that all this success has not gone to his head. The fact is, Tony is just an extremely knowledgeable fisherman who loves to share.
"I like doing the talks more than any other thing. If I had the choice between fishing for the rest of my life or doing lectures and talking with people - I would without question take the talking. I love it when people say, 'I was at the last talk you did and I caught my biggest smallmouth using one of your techniques.' That's when all of the work I've done feels worthwhile."