Vincent Kersey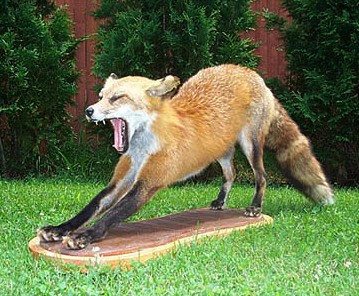 Vincent Kersey, owner and licensed taxidermist of Three Arrow Taxidermy has been at the Springfield Sportsmen's Show.
As a member of the National Taxidermy Association and New England Association of Taxidermy, Vincent feels he is held to the highest standard in the industry, so he continually studies the latest the taxidermy techniques to bring higher quality mounts to his clients.
"We Preserve Memories", Vincent says, "Taxidermy is my passion. I mount each animal as if it were my own."
Vincent works all aspects of taken fish and game, even exotics and African animals.
If you would like to find out more about Vincent, be sure to visit: http://www.threearrowtaxidermy.com